Miss Baltazar's Laboratory
Sechshauserstr. 28, Erdgeschoss, 1150 Wien
Mittwoch, 12.November 2014, 19h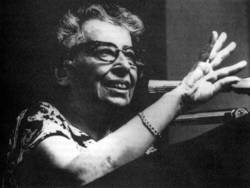 Reading Group – FLT only
Theorie-Lese-Session mit Andrea Hubin
Dieser Lesetermin widmet sich Hannah Arendt. Bei Tee und Kuchen lesen wir aus den Texten "Freiheit und Politik" (1958) und "Verstehen und Politik" (1953)
————————————————————————————————-
Mz Baltazar's Laboratory is a feminist hackerspace, specifically for persons who call themselves women or trans. If you love to make things, rather than consuming them, meet up at Mz Baltazar's to share your skills. Mz Baltazar's participants come from different backgrounds, ages and mindsets to exchange equipement, build circuits, play with DIY electronics and interactive art. We encourage each other to learn new tools and collaborate. All workshops are free in order to offer a fearless, accessible plattform to tinker with male connotated toys. The artwork created at Mz Baltazar's Laboratory is generated with Open Source Soft- and Hardware.
Audio/Video Lab on Demand!
Open Source, Feminism, Open Access, Workshops!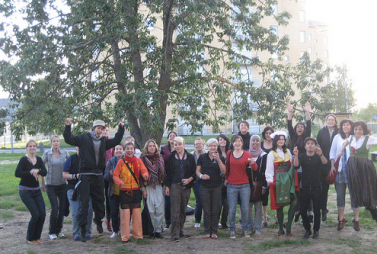 Angebote:
Jeden zweiten Mittwoch hands-on Wissensaustausch, praktisch, technisch, kreativ, feministisch
Alternierend zum Workshop-Angebot: Hackerspace Situation, unabhängigeres Experimentieren um Inhalte oder Techniken des Workshops der letzten Woche zu vertiefen
Diskussion und Auseinandersetzung mit Themen, die uns durch die Workshops relevant erscheinen
free entry
Since August 2012 all events take place in
Sechshauserstr. 28, Erdgeschoss, 1150 Wien.